DRIFTERS BREWS
Drifters Brewery was born out of the need to bring Eastern European handcrafted beers to the city. Our journey led us to name the venture Drifters Breweries which encapsulates everything the name stands for and more.
The processes used to create the beer are centuries old which have been passed down by the Czech through generations. There is lesser use of machinery and tasks, like picking barley husks manually among others. These are few things that go a long way in changing around the taste of the beers for the better.
When we were in the planning phase of our business we, along with our brew master, traveled across the country and visited all the major cities like Bengaluru, Pune, Mumbai, Gurugram to understand the palate of Indian consumers and the kind of unparalleled quality we were required to bring in. We then selected malt and hops from the Czech Republic as per our research and designed recipes in a way that Indian consumers would appreciate it. We wanted to have the potential to expand within all of Maharashtra and, eventually, across India which is why we have an extensive variety of brews that we serve.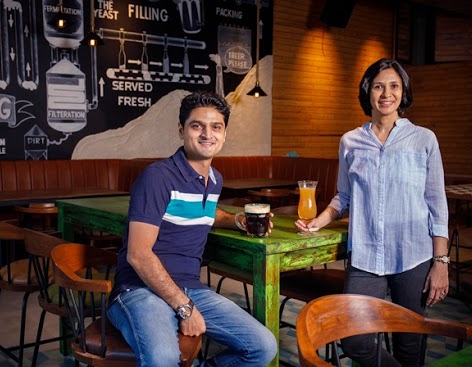 A beer aficionado in every sense, Nayan Shah is a man who wanted to get behind the censorial side of beer after realizing that flavor is the start and end of everything beer. His vision and passion for the perfect brew lead to the formation of Drifters Brewing Company that was born out of the need for handcrafted beers in the city. With a vision of spreading the love for crafted beer with others who appreciate nothing but the finest, he strives toward putting Drifters Breweries on the beer maps one of the top quality craft breweries of India to supply all over the nation and also export to other parts of the world. The prospect of establishing more craft beer serving outlets in major cities in Maharashtra keeps him occupied and he is exhilarated by the responsiveness of more individuals being open to experimenting with different craft beers. Excited by the appreciation and the keen interest that many are taking to home brewing and crafted beers, Shah is happy to partner with his wife Sheetal and change the face of the beer industry in India.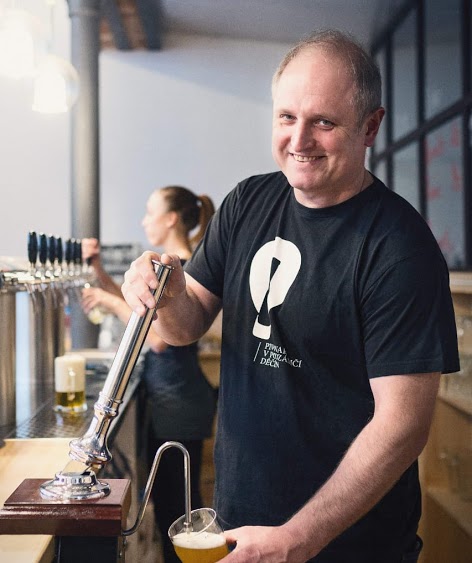 Honza Kocka, a Czech Master brewer from Prague brew at Drifters Breweries, his experience will lend authenticity to each regional beer recipe. Consistency is key in this industry as he uses traditionally processed Czech malts derived from four-generations of business to deliver the same quality in every batch each time.